The Edinburgh group
Details of these groups will shortly be updated
Contact Katie or Kate numbers below for up to date information

Scroll down the page for further opportunities to dance in the Edinburgh Area
Meadowbank Church Hall 83 London Road EH7 5TT
Saturday from 2pm til 4pm
Free parking opposite the venue
For details and to book a place call Katie 07986 456615
No previous experience or partner required

Wear comfortable clothing and shoes

Refreshments will be provided
Cost £6 per session
Do come for a Taster session a warm welcome is assured
Salisbury Centre
2 Salisbury Road
EdinburghEH16 5AB

This group meets weekly on a Friday 2pm til 4pm
Cost £6 per session
Call Kate 07523 466657

On Saturday 6th July 2019 World Circle Dance Day was celebrated at the Charteris Centre Edinburgh
On Saturday 10th November Katie organised a Tribute to the late Mandy de Winter at Armadale Community centre
See Blog page for more  images
Many thanks for the warm welcome, I had a great afternoons dancing with wonderful teachers Kate and Katie. Thanks for letting know about this circle Jenny, it was great to get to dance while holiday in Edinburgh. 
Dancing blessings Derrie x
Kate and Katie joined a Friends of the Earth event in George Street Edinburgh on a very wet day Saturday 16th June 2018. Sadly the weather meant that not many passers by wanted to linger, everyone wanted to get out of the never ending rain however the group danced on regardless and all enjoyed all the dances.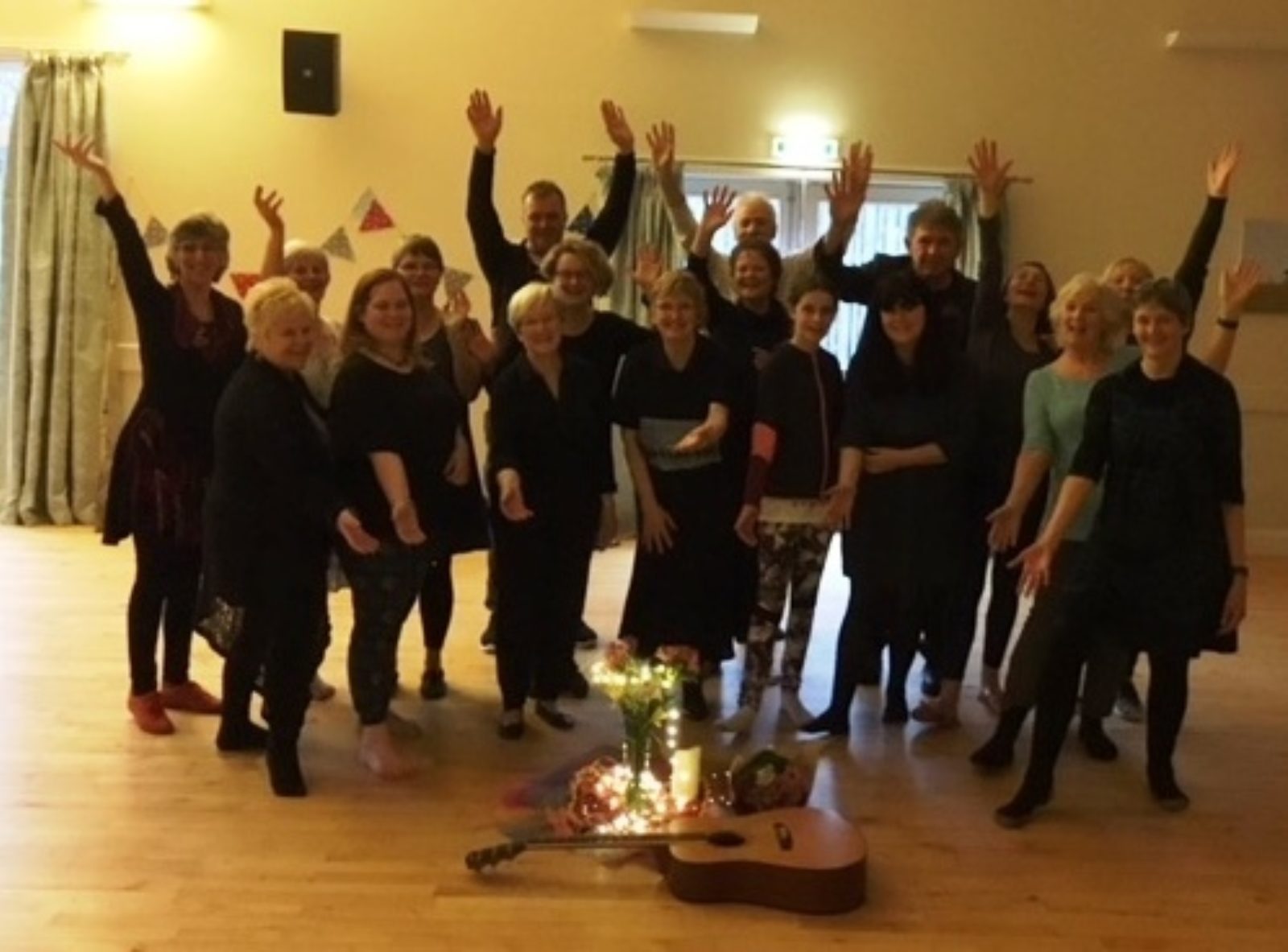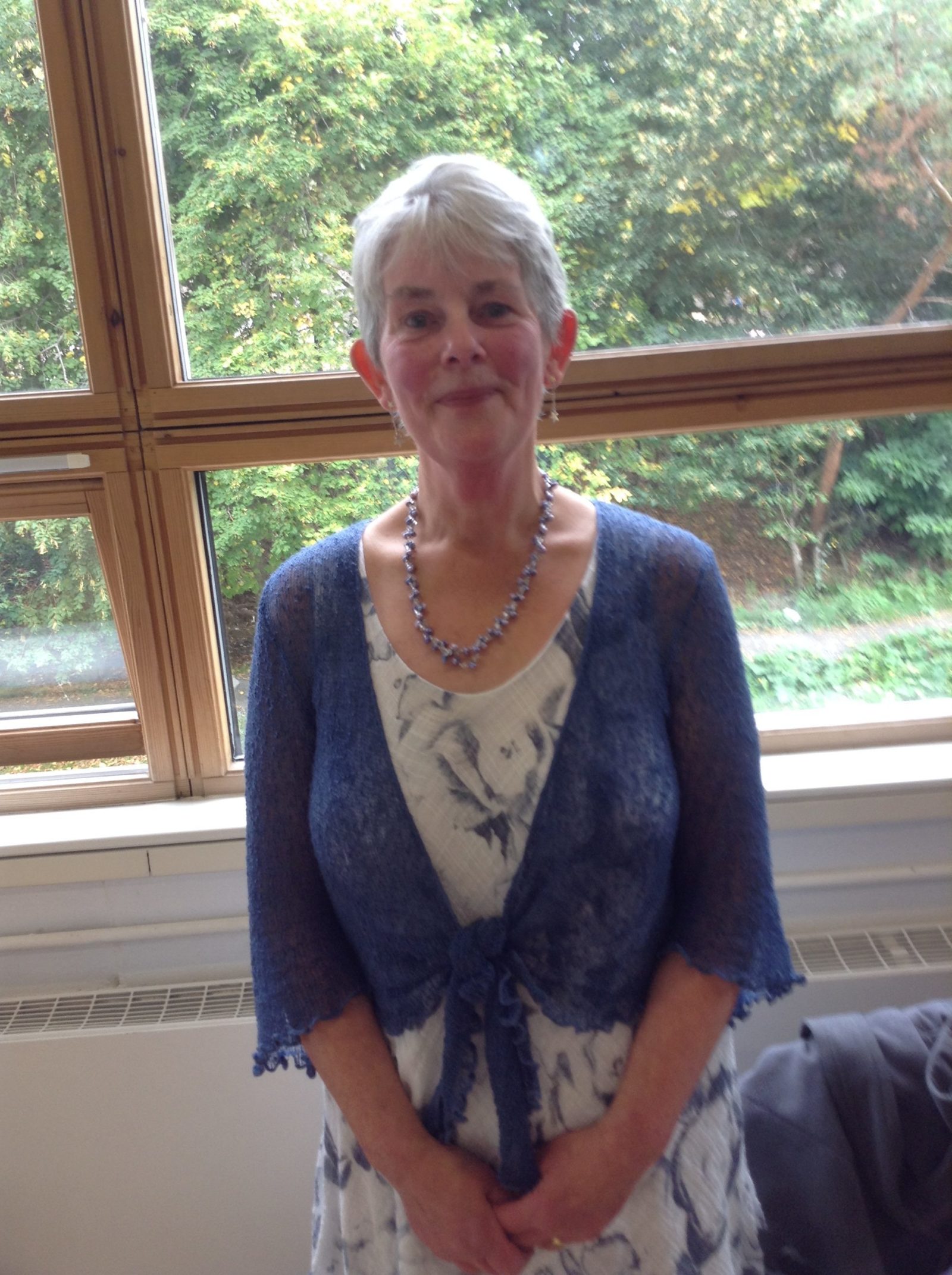 Kate 
I am delighted that life has brought me round to find Circle Dancing again. I first danced many years ago whilst on a yoga holiday but although I loved the music and dance my path in life veered in other directions. Several years later I had a real urge to seek out Circle Dancing and found that the more I danced the more I wanted to dance, problem was there was no local group. Fate met me up with Katie and together we have been on training courses, dance days and weekends and have recently started our own group in Edinburgh.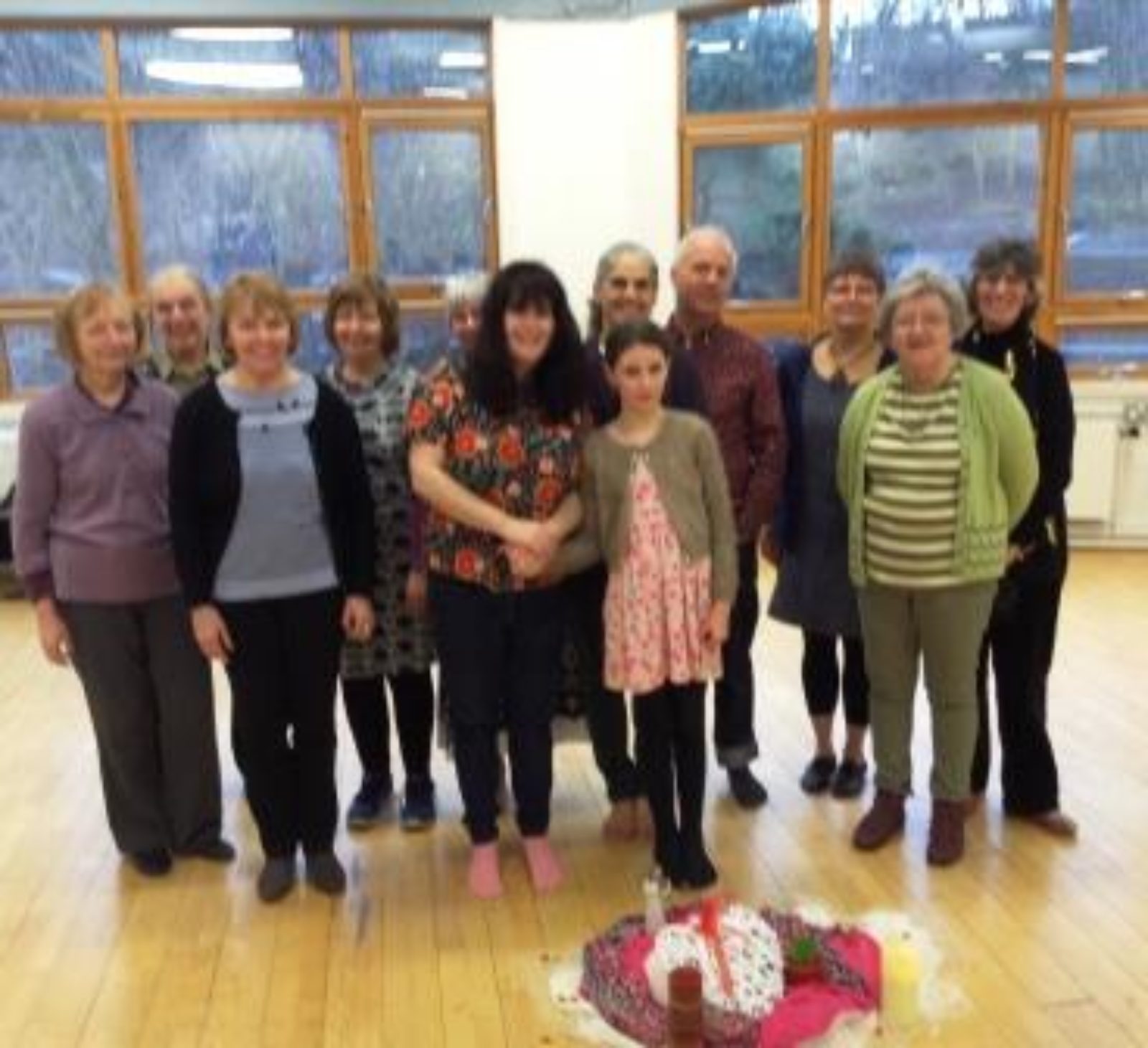 Katie 
I have always loved dance!
 I owe everything to my mum for these early dance classes and for always seeking out visiting dance companies to go and watch together. This passion - for both participating and spectating – has been life-long.  I have been fortunate to have received instruction in Medau Movement from some wonderfully talented teachers over the years and have seen many dance companies perform. This has resulted in a large collection of programmes begun in childhood providing me with a personal library of some really memorable and exciting performances!
Several years ago, I was introduced to Circle Dance and was struck by the many contrasts I discovered within this dance form – from the gentle and reflective to the more energetic, sometimes even within one dance! I was also fascinated by the background to the dances and loved the variety of music we danced to.
 I was delighted therefore, to be given the opportunity to begin teaching Circle Dance, assisted again, by some wonderful and supportive teachers, other 'trainees' and a very patient group of volunteers on whom we could try out our newly acquired skills!
Meeting up with Kate Daly (whose love of dance was instantly noted) has given us a great opportunity to re-introduce Circle Dance to Edinburgh. Our classes are friendly and informal (no experience necessary) and we invite you to come along and give them a try!