Resources
Workshops and Taster Sessions
Circle Dancing for all welcomes enquiries for workshops and taster sessions Workshops can be delivered with participants of any age (6 – 70+) and ability. we create the workshops to suit your wants and needs.
A fee is payable
Call Jo 07980050456 or Jenny 01360 770497 or use the form on our contact page

"I spent one of the most enjoyable, most peaceful days, trying Circle Dancing for the first time. Not only did I learn some new steps, I joined a wonderful group for a few hours of laughter, music and chat, and learned a lot about the difference these simple pleasures can make to the soul."
Paula Mcguire Jounalist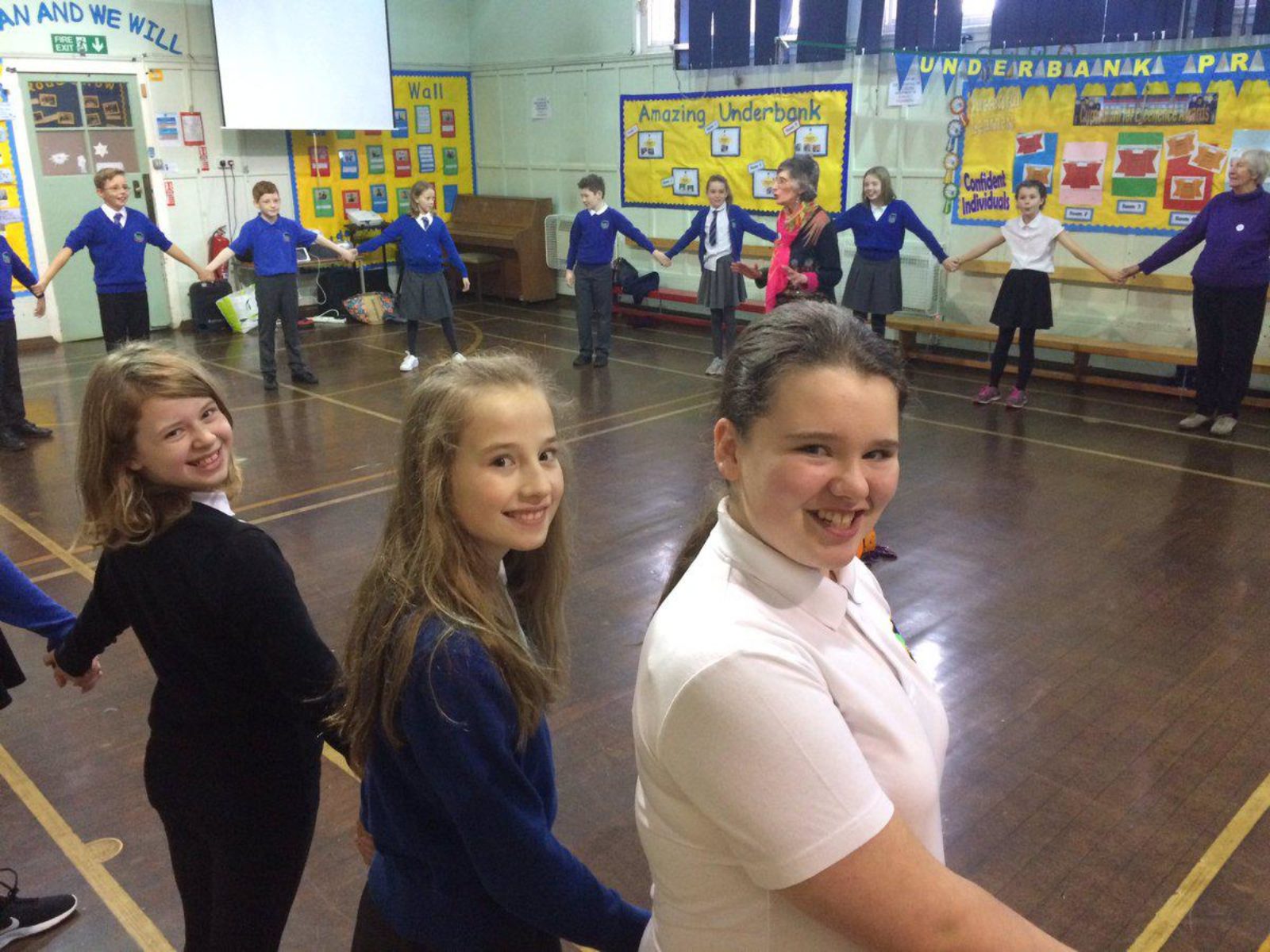 Teacher Training
Circle Dancing For All is committed to educating the community in the art of Circle Dance. To promote knowledge of circle dances from traditional through to modern choreography, and to share the joy of Circle Dancing and it's unique characteristics with the public at large. More Circle Dance Teachers are required. If you are interested in becoming a Circle Dance Teacher Contact Jenny Oswald 01360 770477 or use our contact form
Would you like to teach a Circle Dance?
If you have been to a circle dance workshop and would like to try teaching a dance yourself. Please feel free to download our learning materials.
Al Achat (gratitude)
Links
Use the link below to Grapevine Magazine to find Circle Dance groups
throughout the United Kingdom and Overseas
Central Scotland Circle Dance
Global circle dance directory
Circle Dancers in Ireland
Teachers & Choreographers
Stefan & Bethan Freedman
Judy King
Other useful links....
Vicki Shaw
Natasha Guinnessy
Venues