Circle Dancing For All encompasses Circle Dance classes held in various venues across the central belt of Scotland. 
The group was initially formed to organise a Circle Dancing Event in the Kelvingrove Art Gallery and  Museum in Glasgow as part of the cultural programme which ran alongside the Commonwealth Games in 2014. 
The ongoing aim of the group is to further the development of Circle Dance in the community for people of all ages abilities and backgrounds.
A  visit to a South Lanarkshire primary school was very popular with the pupils these are some of their comments 
"It was really fun. I enjoyed the different European dances."
Niamh Campbell, P6 

 "We learned dance moves that we can do at home, it was great fun, especially the 'Despacito' part."
Alistair Brownlie, P6
 "It was extremely interesting and lots of fun. Everyone in Room 4 and Room 5 had a great time circle dancing."
Emma Bookless, P7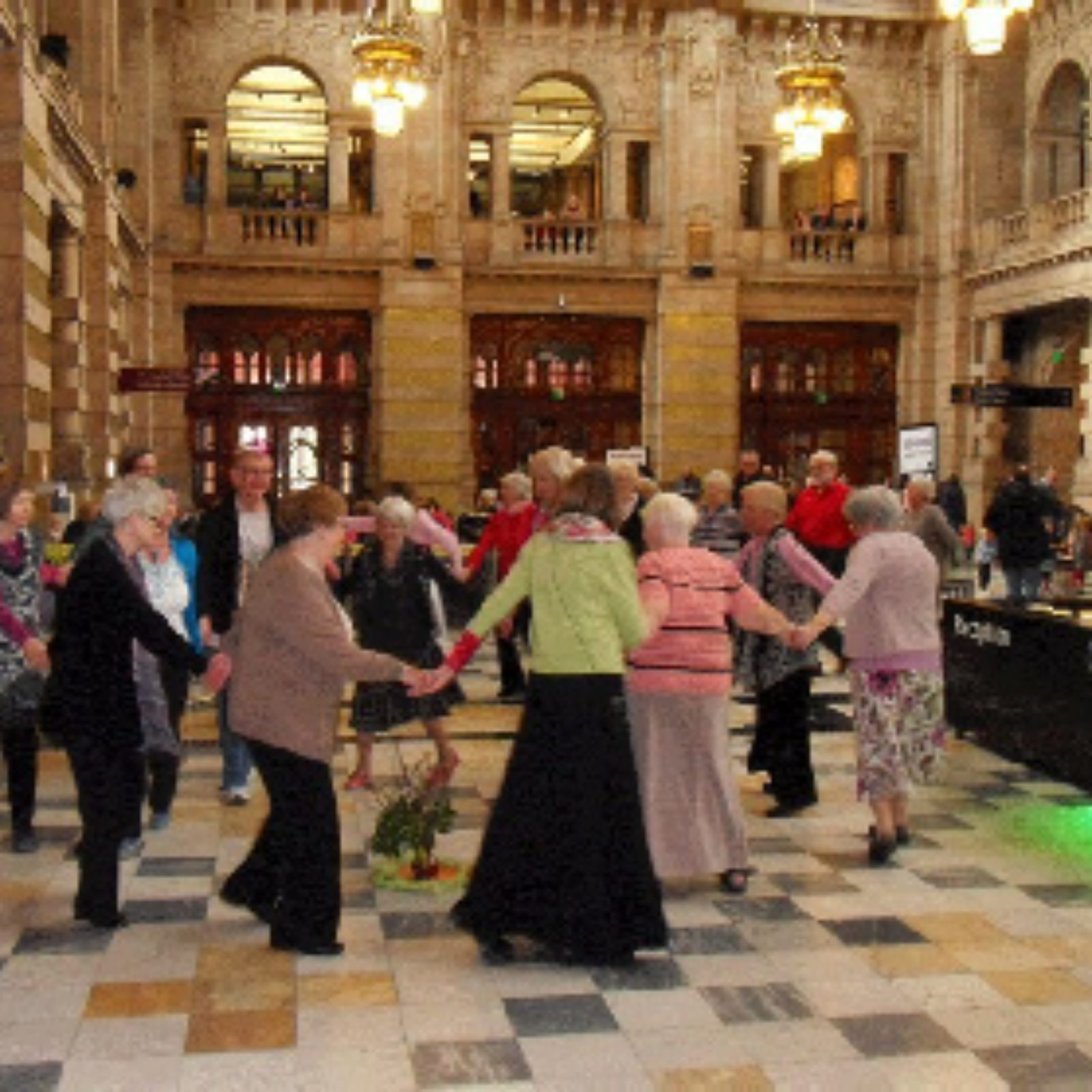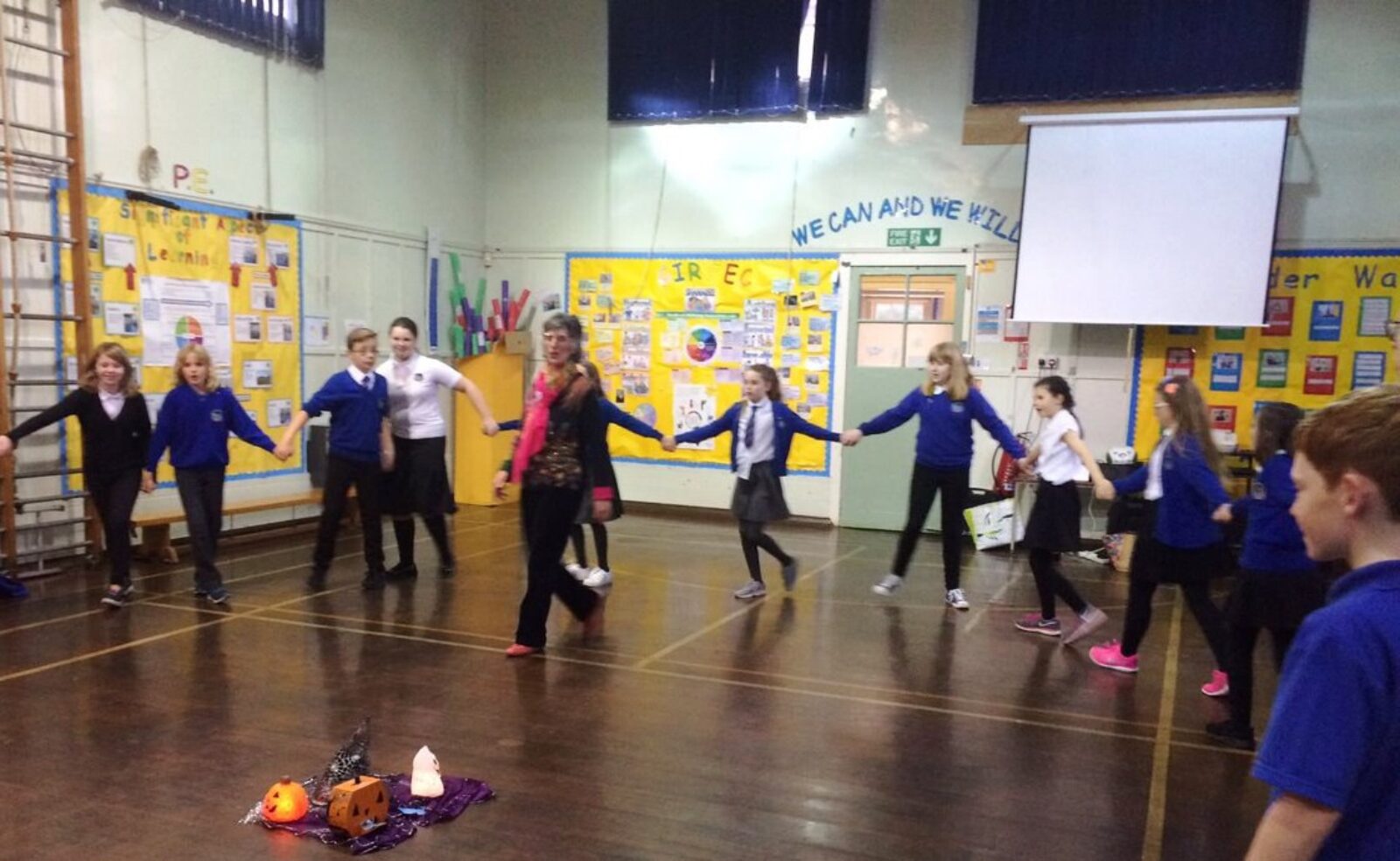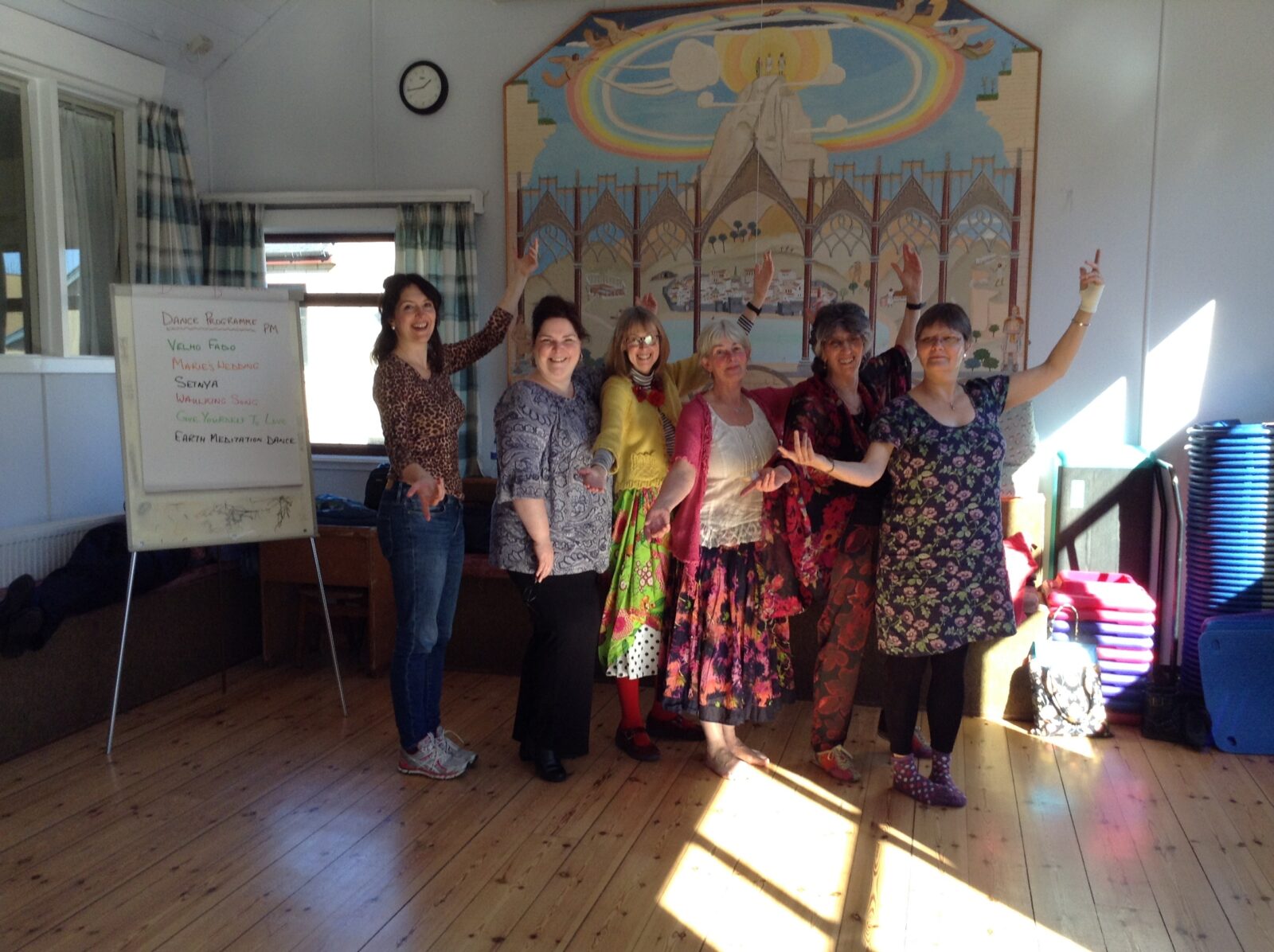 Lottery Funded Teacher Training Project
Through our outreach work we discovered that we had a shortage of Circle Dance teachers. CDFA secured a grant from the Lottery through 'Awards For All Scotland' this has enabled us to train six new circle dance teachers. CDFA  trainees each committed to starting a new circle dance group.  The groups have been established and are growing in support, fulfilling our remit to promote well-being and connect people.
"Participating in our project has given me the skills and confidence to form a new Circle Dance group."
This positive statement came from one of the trainee teachers and has been confirmed by the others. 
Throughout the training project volunteer dancers supported the project and they too found participating rewarding, commenting
 "I feel empowered to support our trainees, and encourage others who have never experienced the wonderful world of circle dancing to join a group."
World Dance Day
Circle Dancing for All are pleased to be involved in the Circle Dancers around the world initiative started in 2016 whereby Circle Dancers around the world were invited to dance the same dance on the same day in July, it was edited into this montage.

You can see us 2mins 10secs into the video wearing anoraks in July typical Scottish Summer weather!

Photos from the 2019 event can be viewed on the blog page.
Dancing can reverse the signs of aging.
As we grow older we suffer a decline in mental and physical fitness, which can be made worse by conditions like Alzheimer's disease. A new study, published in the open-access journal Frontiers in Human Neuroscience, shows that older people who routinely partake in physical exercise can reverse the signs of aging in the brain, and dancing has the most profound effect.
Read more here: https://medicalxpress.com/news/2017-08-reverse-aging-brain.html